Select a recipe – your recipe appears below –
or search with Google:
---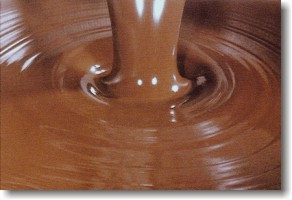 Microwave Chocolate Pudding
Ingredients:

Mixture
½ stick (60g) butter
¼ cup (60g) cocoa powder
1 cup (200g) white sugar
1½ cups (250g) self-raising flour
¾ cup (150ml) milk
1 tsp vanilla essence
Sauce
1/3 cup (40g) cocoa powder
1 cup (200g) brown sugar
2 cups (500ml) boiling water, or hot coffee.
Optional - handful of coarsely chopped nuts (walnuts, almonds, or hazelnuts are recommended).
Mixture Choose a microwave-to-table bowl. Melt butter (30 seconds on high). Add flour, cocoa, sugar, milk and vanilla; beat until smooth, and spread evenly over the bottom of your dish.
Let the pudding stand for a couple of minutes before serving, hot with vanilla ice cream, custard , or just plenty of cream.
Sauce Sprinkle cocoa, brown sugar and nuts over the mixture. Add boiling water. Do not stir; do not worry. It looks a mess—but it will turn out OK. Microwave on high for 8 minutes, or until centre is just set.